Sell Your BMW Sydney For Cash and Buy BMW Spare parts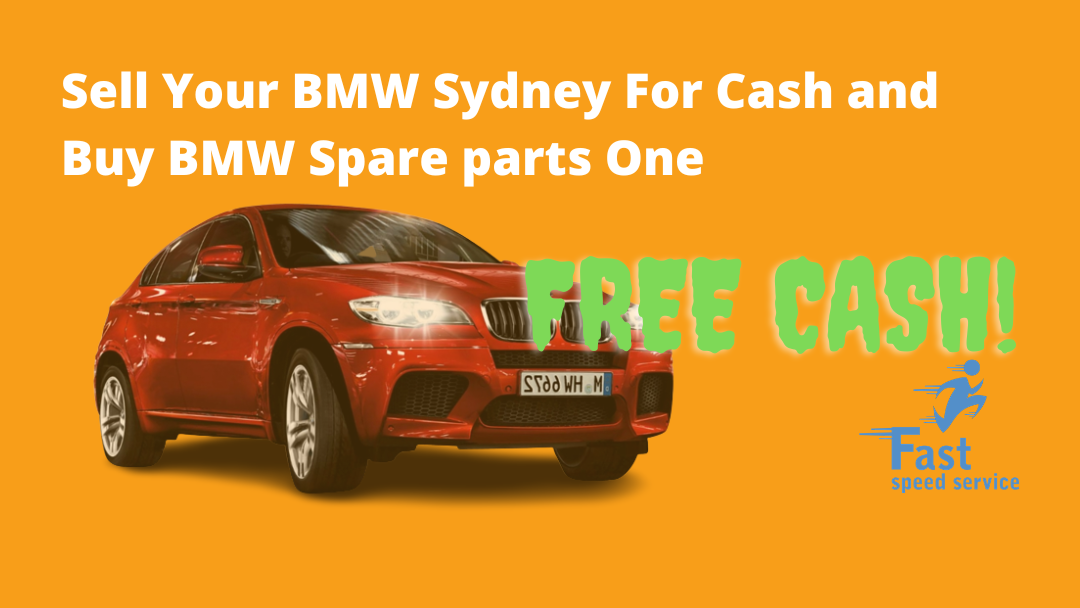 Sell your BMW Sydney has team of experts in BMW Wreckers and offer this particular service to all BMW car owners in Sydney. We accept different kinds of BMW vehicles like cars, SUV or and 4×4. We will pick it up whether it is still working or not. We guarantee you that we will get your car for sale right away and we will buy this at a good price. Our Sell your BMW Sydney team are here to set your mind at rest and take care of all your hassles for you.
In an absolutely no-cost, no-obligation manner. You read it right, our online services that help you sell your  unregistered BMW cars are not only free; they come accompanied with additional value added services that make the whole experience totally worthwhile for you. Because we are in the business of buying BMW cars online to be more specific buying used cars.
BMW 4×4 Wreckers Sydney Pay Up To $9,000 Cash For BMWs
If you've any model of BMW car, van, SUV, 4×4 in Sydney that is old, used, unwanted, scrap or damaged with internal and external mechanical issues. Then don't spend dollar to get fixed your BMW vehicle. Wreck these BMW vehicles with our Sell Your BMW Sydney service and get instant cash for it. After getting details of your BMW vehicle, we can pay up to $9,000 for wrecking any BMW vehicle regardless of your location of your vehicle. For us, every BMW vehicle is important for wrecking. And that's why we welcome all BMW of any model.
Free BMW Removal Through Sydney, NSW

Get in touch with Our Sell your BMW Sydney team to get an experts advice and get the free BMW removal through Sydney and an immediate suburbs. Please verify your location while booking the auto removal if you are looking for the same day removal. In some of rural regions, it is a bit hard to offer the same day removal.
Second Hand BMW Car Parts At Reasonable Prices
Meet the premier used BMW parts Sydney suppliers now. We have got the biggest inventory of second hand BMW auto parts and accessories. We sell BMW auto parts with a warranty period of 30-90 days. Sell your BMW Sydney is local and trustworthy and selling auto parts Sydney wide.
BMW Late Model Car Parts At Lowest Prices in Sydney
Our sell your BMW Sydney team is specialized in auto breaking and dismantling a wide popular range of BMW late models for quality used car parts and spares. Our stock of breakers parts includes full engines, gearboxes, electrical and mechanical suspension parts, leather and cloth interiors, body panels, alloy wheels and lights. Our stock of second hand genuine BMW car parts are stored in our spacious modern indoor unit.
BMW 316i,320,320d,320i,323i,325e,325i,325is,328i
BMW 330d,330i,,523i,525e,525i,528i,530d,530i,535d,535i,540i,545i,550i
BMW 640d,640i,650i,730i,730iL,735i,735iL,735Li ,740i ,740iL,740Li,745i,745Li ,750Li ,760Li
BMW ActiveHybrid 3,ActiveHybrid 5 ,ActiveHybrid 7
BMW M3,M5,M535i,M6
BMW X1, X3, X5, X6, Z3, Z4,
BMW all other models.
Sell your BMW Sydney have currently dismantling over 500 BMW Cars. We beat any competitor price Sydney. We will freight to national locations. Call us today to get quote now for any late model BMW parts. We also provide prestige BMW auto parts, specializing in the installation, repairs, servicing and modification of BMW vehicles. If you drive a BMW, you know the joy that comes from a quality car.
You can rest assured that you can purchase quality used auto parts with confidence. Parts are extracted off the very same make and model vehicle that you own. Parts are checked to be safe and fit for purpose in vehicle repairs. These parts are used extensively by insurance companies, mechanics, panel beaters, car yards, and of course customers. Contact now sell your BMW Sydney.
Contact BMW Wreckers & Get The Free Quotation Now
Make a FREE call or fill up one of online form on our website and get the free estimate for sell your BMW Sydney now – no obligation or any hidden charges involved. Please mention the registration number of the vehicle so BWM Wreckers can fetch up the right details of the vehicle and give you an accurate quotation.
Yes! sell your BMW Sydney have been buying  Old and Unwanted Junk Vehicles for Cash on the Spot. Not only do we want to buy complete cars, but subject to condition we're even paying cash for broken and or, unused cars that you may have. Our special sell your BMW Sydney team offer all parts for BMWs starting from the early 1990′s right up to late models of 2017, and with stock arriving weekly we can supply the parts you need whether it'll be servicing customers' vehicle or commercial cars.
Leading BMW Wreckers In Sydney FREE Cash For Cars
For all other German models Mercedes, Audi, Volkswagen, BMW, German Used Car Parts Sydney, contact us today. All of sell your BMW Sydney parts are cleaned, checked and bar coded for future identification and location. This also assists in a speedy delivery process. Parts can be couriered on the day run to Sydney and the surrounding area, or overnight to other nationwide destinations depending on size. We import new aftermarket parts from many countries also are able to export worldwide.
All new spare parts carry a 12 month warranty. Second hand parts also carry at least a 3 month warranty. Our competitive price along with our large and diverse range means we should be your first stop for any parts that are required. Sell your BMW Sydney helpful and experienced staff are always on hand to discuss your requirements. On the contact form, fill out with your vehicles details and if possible, the part number off your part so that we can attempt to get you the right part first time.
BMW Wreckers Sydney Spare Parts for All BMW Models Suppliers

We are sell your BMW Sydney auto parts and recyclers. We have an ever-growing product range for you to choose from. We deal in top quality second-hand parts and also supply used parts upon request. We are dedicated to selling quality products and providing you with a positive shopping experience.
Sell your BMW Sydney is among the most trusted  car wreckers companies in Sydney that offer assistance to BMW car owners who want to get rid of their used or unwanted car. Here in our CarsWreckers.com.au, we accept different types of  BMW cars, 4WDs. Likewise, we offer our cash for car services fast and the satisfaction is always guaranteed. We are always aiming to meet the satisfaction point of our customers.