Hyundai Wreckers Sydney Pay Up To $10'000. Cash For Cars, Vans, Trucks And Utes
No matter what type of  Hyundai vehicle you own, our Hyundai wreckers Sydney want your unwanted vehicle! With a FREE Hyundai car removal service available, and cash given on the spot, why would you hold on to your broken or unwanted Hyundai car any longer!
Is your Hyundai vehicle too old to drive & always gives you a hard time on long rides?
Are you having hard time to maintain your Hyundai vehicle monthly costs?
Is your Hyundai vehicle broken, accidental, damaged, rusted, scrap, junk, engine problems, transmission failure, repairable write off car, electrical problems, blown head gasket or totally unwanted?
Moving overseas and planning to sell a Hyundai car fast and need cash?
If your answer is positive to any of these questions, then you must need to contact Hyundai wreckers Sydney immediately. Talk to the team of expert Cars wreckers in Sydney. Don't let that scrap Hyundai car cost you any more money, get handsomely paid to get rid of it. Find out about Sydney's leading auto wreckers and their best cars for cash deals now!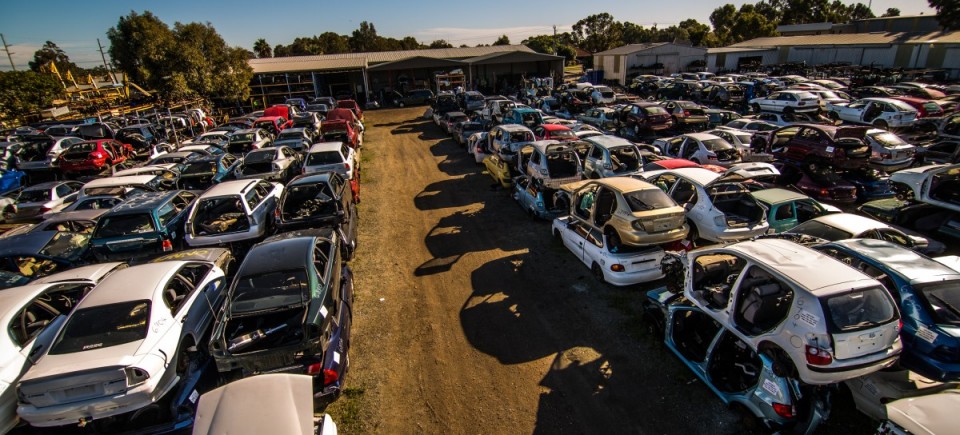 Why Hyundai Wreckers Sydney Is No.01 In Sydney!
Hyundai wreckers Sydney company has been started in late 1995. After grasping the vast experience of more than 20 years, we have become the most popular auto wreckers in Sydney. Cars Wrecker is 100% local owned and our huge warehouse are situated throughout the country.
Our head office is in Sydney. Find out more about our Hyundai wreckers Sydney services. We have a head office in Sydney as well as massive yards where we could keep thousands of Hyundai vehicles together for parts. We can remove automobiles from anywhere in Sydney. Give us a free call for pre-confirmation. If you are living in any zone of Sydney, just book a removal with us and we can take care if the rest…!
Guaranteed highest cash for any Hyundai cars, vans, trucks and Utes;
Free Hyundai car removal anywhere in Sydney;
Free cash quotes 7 days a week;
We buy Hyundai models;
We buy any condition, whether your vehicle is broken or wrecked

;

Hassle-Free and Fast service;
Satisfaction of working with experienced professionals;
Nationwide Unwanted Car and 4×4 buyer;
We Wreck 4×4 Hyundai Sydney FREE Cash
Looking to remove your 4×4 Hyundai vehicle? Worried about the condition because no one will buy your Hyundai vehicle in poor condition, broken, damaged, junk or scrapped. Hyundai wreckers Sydney buy major Hyundai models like Hyundai vehicle such as Genesis, Elantra, Accent,  Sonata, Tucson, Santa-Fe and etc. Feel free to inquire for any Hyundai model now and get the instant cash on the spot.
You can feel free to call us or fill out the online form with all the details of your vehicle and one of Hyundai wreckers Sydney dedicated staff members will get back to you with the quote. Our response time is quick because we are offering our responsive services 7 days a week. Another method could be visiting our yards at the specific locations and get the quotes straightaway.
Feel free to make your mind with whatever method you prefer and contact us. We are even selling quality spare parts for HYUNDAI. Process of buying Hyundai spare parts has never been easier from other competitors. Hyundai wreckers Sydney team offer second hand and used spare parts, with most offering nationwide delivery direct to your door. Hyundai wreckers Sydney has gained a reputation for being well priced, with speedy delivery and quality second hand parts for all Hyundai vehicles.
Second Hand Hyundai Car Parts Supplier Sydney:
Our used car parts team offer a greener alternative to buying second hand auto parts. Hyundai wreckers Sydney stock various Hyundai car  parts including engines, transmissions, gearboxes, steering racks, headlights, air–conditioning compressors, electric mirrors and more. Call us now to see if we have the part you're looking for. Here is list of Hyundai models that we buy most of the time:
Hyundai Accent
Hyundai Coupe,
Hyundai Elantra,
Hyundai Excel,
Hyundai Terracan,
Hyundai Getz,
Hyundai Granduer,
Hyundai Santafe,
Hyundai Trajet,
Hyundai Tucson,
Hyundai Sonata,
Hyundai I30,
Hyundai I45,
Hyundai I20,
Hyundai IX35,
Hyundai ILoad,
Our Process Of Hyundai Car Removal. Contact Today
Hyundai wreckers Sydney team start by treating you with a level of courtesy and professionalism most people don't expect from auto recyclers. We'll give you a very fair quote to have your scrap car recycled. We'll then pick-up any type of old or damaged Hyundai vehicle free of charge, including commercial vehicles like Hyundai vans, Utes, trucks and others.
We will also look after all necessary documentation. Once we get to your property or collision site, Hyundai wreckers Sydney will have your unwanted scrap car conveniently and quickly removed at no cost to you and exchange it for a great deal of cash. Does that sound like something you might be interested in?
If you wanted to get in touch regarding selling the Hyundai vehicles, then feel free to give us a call and one of Hyundai wreckers Sydney staff members will get back to you with the quotation straight away. You can also fill up one of quotation form on our website as well. Please mention the vehicle make and model in any case.