Why Car Wreckers Maitland ?
While dealing with Car Wreckers Maitland, you will meet with the people who are much more talented and experienced compared to the individual car salvage in Maitland. Totally passionate about Automotive industry and love to work around cars. All the car dismantlers are certified and approved by the Australia Government. On the top of that our knowledge is too deep while talking about the interior of the vehicle. Also, our crew can find thousands of alternatives to the car parts in different make and models.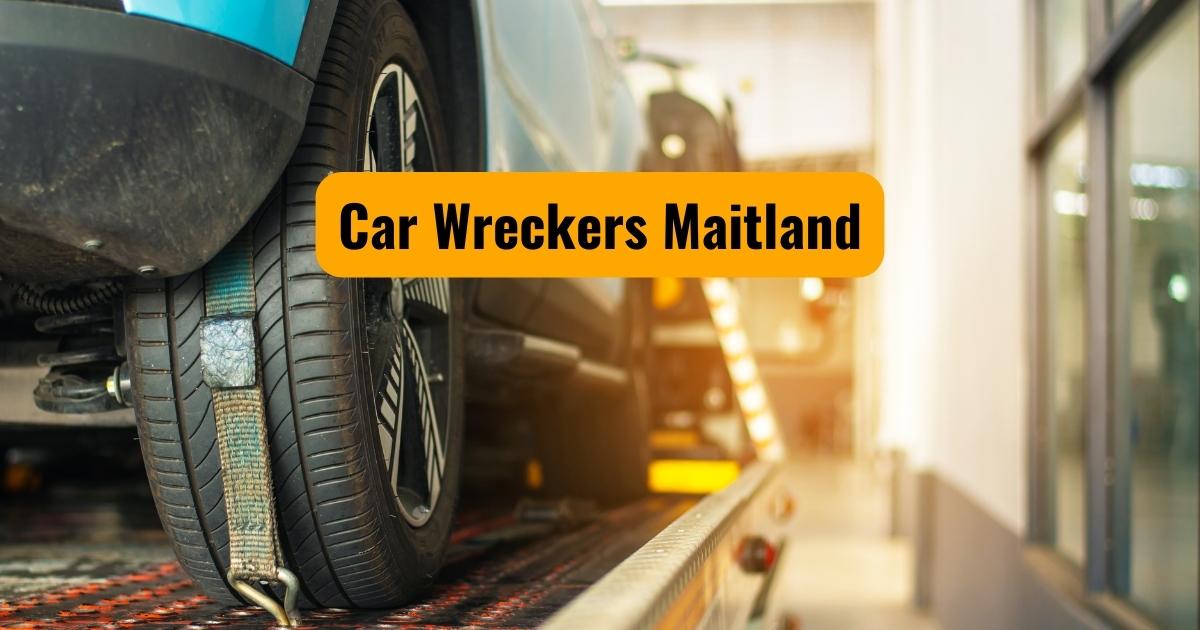 We love our green environment and hope you too. At Maitland Car removal, we will predict the better tomorrow for our coming generations. We are doing our part by doing the vehicle dismantling, safe car disposal and Car recycling. Also, we are offering free Car removal service throughout Maitland to encourage people about the recycling. Get a top cash for damaged cars today!
Cash for cars – We buy your unwated car and offer best cash
If you have an unwanted car that you are looking to get rid of, look no further than Cars Wreckers' Cash for Cars service. We specialize in buying cars of all makes and models, regardless of their condition. Whether your car is old, damaged, or simply no longer serving its purpose, we will offer you the best cash price for it. Our process is simple and hassle-free. Just give us a call or fill out our online form, and we will provide you with a free quote. Once you accept our offer, we will arrange a convenient time for vehicle removal. Not only will you get top dollar for your unwanted car, but you can also rest assured knowing that we dispose of vehicles in an eco-friendly manner. So, why let your unwanted car gather dust when you can turn it into instant cash? Contact Cars Wreckers today and let us take care of your car removal needs.
Some of our primary services in Maitland NSW
Auto recycling in Maitland
Car dismantlers
Cash for Unwanted cars
Cash for Unwanted Trucks
Used Car Buyer in Maitland
Car Removal Maitland – 3 Easy Steps
If you have a car that is no longer in working condition and is simply taking up space, Car Removal Maitland offers a convenient and hassle-free solution. In just three easy steps, you can get rid of your scrap car and even earn some cash in hand. Firstly, all you need to do is give us a call at 0466771736 or email us through our online form. Our team will be happy to assist you with any queries and schedule a convenient time for the removal. Secondly, once our team arrives, you will receive cash in hand for your scrap car. It's a win-win situation, as you not only get rid of your unwanted vehicle but also earn some money in the process. Lastly, the vehicle removal will be done on the same day, ensuring a quick and efficient process. And the best part is, Car Removal Maitland follows eco-friendly practices, so you can rest assured that your damaged car will be disposed of responsibly. Don't let your scrap car be a burden any longer – take advantage of our free car removal service today.
Got a car for scrap? Get a free car removal in Maitland in 3 easy steps now –
1) Call Us toll free at 0466771736 or email us via our Online form
2) Cash in Hand
3) Vehicle Removal Same Day
Dump Your Damaged Car in Eco-Friendly Way!
Cars Wreckers is a leading vehicle dismantler and recycling specialist in Maitland – We are the Top One!
Please browse our site for :
 Selling your unwanted, damaged, scrap vehicle
 Selling your 4×4, SUV, commercial van, truck, bus and tractors
 Buying used car parts
Sell us your unwanted car anywhere in Maitland region
Maitland Car Wreckers is the place to come when you think to yourself – "I need to sell my car". By offering cash for cars we can make selling your car incredibly simple. So, if you've ever wondered "How much is my car worth?" then we are the people who can offer you an instant decision with money in cash on pick up, without the hassle of strangers coming to your door. Simply fill out the form on the right click the Get Cash Quote.
Instant Car Valuation at From Maitland Car Wrecker
Maitland Car Wreckers can provide you with an instant car valuation using our phone process, valuing your car based on current used car prices. We can value cars throughout Maitland covering areas. The price we offer you for your vehicle will depend upon the condition of the car, so why not set the ball rolling and get a good price for your car by giving us a call on 0466 77 1736.
So what are you waiting for?
So, it couldn't be simpler – sell your car to us at Maitland Car Wreckers where the process is simple, safe and easy. We buy any car at a fair price from hundreds of people every week, so don't hesitate and sell your car for cash today!
Maitland Car Wreckers service – up to $9000 cash for Scrap Cars and Trucks!
Our Maitland Car Wreckers team offer the best cash quotes in Maitland. To find out how much cash you can get for your vehicle, all you have to do is contact us. You can contact our quotes team by using any of the methods below or get a cash for cars quote here. Call on 0466 77 17 36or fill a form to the right.
You can have your vehicle removed for free from anywhere in Maitland and we'll pay you cash for it. From cars to vans, 4WD vehicles. our Maitland Car Wreckers will take just about any vehicle in any condition.!
We are able to supply almost any part for any vehicle.
Maitland car wreckers has a HUGE stock list with new and used parts for most car makes and models including Ford Parts, Toyota Parts, Holden Parts, Nissan Parts and parts for Mazda, Hyundai, Mitsubishi, Volkswagen, Subaru, Honda and 4×4's and much more!
We can supply used parts and panels for doors, guards, bonnets, bumper bars, boot lids, tailgates, and more. We also have quality second-hand engines, gearboxes, and differentials which come with a warranty.
Maitland's largest vehicle dismantles and salvage experts. For over 20 years, our site in the heart of Maitland has been long established in the salvage and breaking business, with over 600 vehicles on site currently being dismantled and our salvage department holding a wide range of light damaged repairable cars.
Maitland Car Wreckers carry a huge volume of quality spare parts all guaranteed from cars manufactured from 1980-2020. Cars and commercial, Japanese and European, all makes, for example: Honda wreckers, VW wreckers, BMW wreckers, Ford wreckers, Holden wreckers, Audi wreckers, Mercedes wreckers, Mitsubishi wreckers, Isuzu wreckers, Suzuki wreckers, Subaru wreckers, Nissan wreckers, Mazda wreckers, Toyota wreckers, Hyundai wreckers, Jeep wreckers, Land Rover wreckers.
We stock used car parts for Maitland delivery for most cars, vans & 4×4's including Engines, Radiators, Gearbox, Start Motor, Alternator, Suspension, Brakes, Head Light, Rear Light, Glass, Doors, Interiors, Alloy Wheels, Steel Wheels, Tyres, Body Panels, Wiper Motor, ABS Pumps, Wing Mirror, Switches, Bumpers, Drive Shaft, Axle, Beams, Parcel Shelf, Power S/Rack, Bonnet, Grille, Wing, Tailgate, Glovebox, Interior Mirror, Space Saver, Roller Blind and etc