Great Selections Of Second Hand Tyres Just from $20 Each!
We have in stock more then 20,000 Second hand tyres Sydney for all type of cars and 4WD's. want new second hand but new, no problem, we are selling used tyres from Michelin,  Radial, Kumho, Continental and other quality manufacturers. We also have a large selection of used Tyres & Wheels passes the savings along to you for a fraction of the cost of a new tyre. Quality new and used tyres at a great price.
At second hand tyres Sydney, our customer service representatives can help you with all the questions that you need. You don't have to call a professional Tyre dealer.  Our goal is to help our customers make the best possible decision based on their specific needs. With the quality customer service and the second hand tyres in Sydney that we offer, customers can't go wrong shopping with us.
We Supplying Second Hand Tyres Sydney For Over 20 Years In Sydney!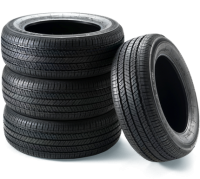 Second hand tyres Sydney local based business that has been in the tyre industry for over 20 years. Our years of experience enable us to find and sell tyres in Sydney that will fit just about any budget. We have used Wheels from various sizes, all the way from small 14 inches to 22 inches.
We are experts at selecting just the right tyre for your car brand. If you want tyres from us, it's really simple to get them. Just ring us  and there're as good as yours. Looking through the wide variety of tires at affordable prices available today and to find a Tire Discounter retailer near you. Second hand tyres Sydney, Parramatta, Campbelltown, Castle Hill, Chatswood, Liverpool and etc.
We Have Any Size Tyre For Your Vehicle Needs
We have any size tyre for your vehicle needs. Whether you're looking for a new set of tyres for your car, truck, or SUV, we have the perfect tyres for you. We carry all Second hand tyres Sydney and can get you the best price on the market.
If you're not sure what size tyres you need, our experts can help you find the perfect fit. We'll make sure you get the right tyres for your vehicle and driving needs. Visit Second hand tyres Sydney website or give us a call today to get started!
155 x 12

215 x 15

205/45 x 16

165/70 x 13

215/75 x 15

205/50 x 16

175/70 x 13

225/70 x 15

225/50 x 16

185/70 x 13

225/75 x 15

215/55 x 16

175/65 x 14

225/80 x 15

225/55 x 16

175/70 x 14

235/75 x 15

205/40 x 17

185 x 14

265/70 x 15

215/40 x 17

185/60 x 14

9R x 15

215/45 x 17

185/65 x 14

175/80 x 16

225/45 x 17

185/70 x 14

215/70 x 16

235/45 x 17

195 x 14

215/80 x 16

245/45 x 17

195/60 x 14

245/70 x 16

255/40 x 17

185/65 x 14

245/75 x 16

225/40 x 18

195/70 x 14

265/75 x 16

235/40 x 18

205/70 x 14

265/70 x 16

245/40 x 18

195/60 x 15

275/70 x 16

245/45 x 18

195/65 x 15

285/75 x 16

245/35 x 19

195/70 x 15

225/65 x 17

195 x 15

235/65 x 17

205/60 x 15

245/65 x 17

205/65 x 15

265/65 x 17

215/65 x 15

275/65 x 17

205/70 x 15

235/60 x 17

215/70 x 15

235/55 x 18

215/60 x 16

265/60 x 18

225/60 x 16

275/70 x 16

235/60 x 16

285/60 x 18

245/45 x 19

285/50 x 20
Why Our Second Hand Tyres Are Best In The Market
Second hand tyres may have a stigma attached to them, but at our store, we only sell the best second hand tyres Sydney. We refuse to align ourselves with any tyre that isn't up to our high standards. Here's why our second hand tyres are the best in the market.
✅ They're thoroughly inspected: Each and every tyre that comes into our store is inspected for quality. We make sure that there are no cracks, holes or other signs of wear and tear. If a tyre doesn't meet our standards, we won't sell it.
✅ They're from reputable brands: We only sell tyres from the most reputable brands in the business. This means that you can trust that our tyres will be high quality and long lasting.
✅ We offer a warranty: We offer a warranty on all of our tyres, so you can rest assured that you're getting a good product.
If you're looking for the best second hand tyres Sydney in the market, look no further than our store. We guarantee that you won't be disappointed.
Get The Best Condition Tyres In Sydney Contact Us Now

At Second hand tyres Sydney, we like to make things as easy as possible for all of our clients, so if you don't live near us, you can take a look at our online stock and shop online, we deliver everywhere in Sydney and are open 7 days a week taking orders.
If you can't find what you need, feel free to call us to check what we have in stock. We carry all types, sizes and styles of tyres for all types of vehicles, plus all of our tyres are checked for tread depth and signs of wear before being admitted as part of our stock. That's where our guarantee of quality comes in, Second hand tyres Sydney provide quality service in every aspect.